Trenchless Sewer Line Repair And Replacement Services For Maryland Homes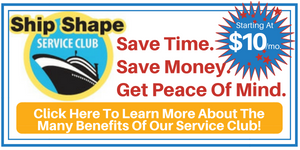 Trenchless sewer pipe bursting is the most convenient, least disruptive method for sewer pipe line repair for your Silver Springs, Olney, Rockville and Bethesda, Maryland area home.
Conventional sewer repair and replacement methods involve digging a trench from your home to the city sewer line. Your yard, landscaping and decorative patios or walkways may need to be excavated to complete your sewer repair. Trenchless sewer replacement eliminates the need for this large trench and is far less disruptive to your yard and landscaping.
Trenchless Sewer Line Repair With Pipe Bursting
Trenchless sewer pipe bursting is an inexpensive way to repair sewer lines. It has numerous other benefits, including:
We contact dig authorities to mark utility lines, get all permits
Avoid disruption of landscape and structures
Same or larger diameter pipe is pulled from one access point to the other
No joints
Only two access points are needed
A worry-free solution for your sewer issue
Sewer line repair problems need to be handled by trained sewer plumbers
Our sewer repair plumbers have the experience to diagnose the multitude of sewer problems issues that need to be addressed for a successful sewer repair. Trenchless methods are only available where there is adequate accessibility. Trenchless sewer repair may not be appropriate if your current sewer line is not sized properly for the occupants of the home. And the condition and extent of your sewer problem may not allow for trenchless methods. Our sewer experts will get your problem solved with a quality, lasting solution.
FAST, same day response to sewer problems. Upfront pricing and clean, courteous technicians.
Call and make an appointment that's convenient for you. We'll show up on time, diagnose yoursewer pipe line problem, listen to your needs, make recommendations and prepare pricing by the job, not by the hour, so there are no surprises. We promise to take great care of your home. Our sewer line plumbers wear shoe covers, put down drop cloths, are trained to perform the work you need and will thoroughly clean up the work area. We follow up with a phone call to be sure you are satisfied. We stand by everything we do.
Howard and Montgomery County, MD area trenchless sewer line repair and replacement specialists. Call Shipley Sewer Services for complete diagnostic and repair.
You and your home deserve Ship Shape service from dedicated Maryland plumbers, HVAC technicians and drain cleaning experts.
Get It Done Today – 301-683-7080.