Geothermal Heat Pump Repair, Replacement And Installation For Your Howard And Montgomery County, MD Area Home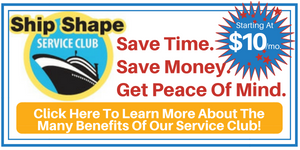 What is a geothermal heat pump system and the benefits for Silver Springs, Olney, Rockville and Bethesda, Maryland area homes?
Geothermal heat pumps (sometimes referred to as GeoExchange, earth-coupled, ground-source, or water-source heat pumps) have been in use since the late 1940s. Geothermal heat pumps (GHPs) use the constant temperature of the earth as the exchange medium instead of the outside air temperature. This allows the system to reach fairly high efficiencies (300%-600%) on the coldest of winter nights, compared to 175%-250% for air-source heat pumps on cool days.
Learn about geothermal heat pumps and how they work.
Watch our geothermal heat pump video by clicking the play button to the right.
Benefits of geothermal heat pump systems
The most efficient way to heat and cool your home
Quieter, last longer, need little maintenance
Installation price offset by energy savings in 5-10 years
Use 25%-50% less electricity than conventional heating or cooling systems
GHPs also improve humidity control by maintaining about 50% relative indoor humidity
Can be installed in both new and retrofit situations
Because geothermal heat pumps require less space than conventional HVAC systems, the equipment rooms can be greatly scaled down in size, freeing space for productive use.Geothermal heat pump systems also provide excellent "zone" space conditioning, allowing different parts of your home to be heated or cooled to different temperatures.
[hana-flv-player video="https://www.shipleyplumbing.com/images/Geo_Thermal_Heat_Pumps_Video.flv" width="340″ description="" player="5″ autoload="true" autoplay="false" loop="false" autorewind="true" /]
FAST, same day Howard and Montgomery County, MD area geothermal heat pump repair and troubleshooting, upfront pricing and clean, courteous technicians.
Call and make an appointment that's convenient for you. We'll show up on time, listen to your needs, troubleshoot your home's geo thermal heat pump problems, make recommendations and prepare pricing by the job, not by the hour, so there are no surprises. We promise to take great care of your home. Our heating technicians wear shoe covers, put down drop cloths, are trained to perform the work you need and will thoroughly clean up the work area. We follow up with a phone call to be sure you are satisfied. We stand by everything we do.
Shipley Heating Services is the Howard and Montgomery County, MD area geothermal heat pump repair, replacement and installation experts.
You and your home deserve Ship Shape service from dedicated Maryland plumbers, drain cleaning and home heating and air conditioner repair techs,
Get It Done Today – 301-683-7080.