Ductless Air Conditioning Systems & Mini Splits
We Repair, Install And Replace Ductless Air Conditioning Units For Howard And Montgomery County, Maryland Homes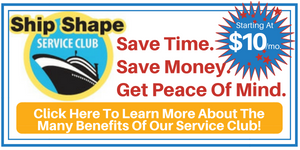 Ductless air conditioning systems are a great way to cool your hot water heated Olney, Rockville, Silver Springs and Bethesda area home.
Mini Split ductless a/c systems are a great way to cool homes without air ducts (like boiler heated homes). A split system air conditioner has several advantages over a traditional window unit. A thermostat keeps the room at a constant, comfortable temperature. Also you don't have to move split system air conditioning in and out of the window as the seasons change. Mini-split AC units are mounted on an inside wall in the room so you can lock windows instead of having a window air conditioner in an open window – that's a security issue.
Ductless air conditioning repair, installation and replacement service for your home including:
Mini split air conditioning system consultation and installation
Seasonal tune-up and maintenance for high efficiency
Top manufacturers: Samsung, Fujitsu, LG
All makes and models of ductless air conditioning
Mini Split air conditioning systems are a great way to heat or cool a room that is hard to heat or cool due to inaccessible ductwork.

A mini split system allows you to add air conditioning without tearing apart your home. A ductless air conditioner is also a great option for the add-on porch or room addition. No matter what type of heat you have in your home, Shipley Heating & Air Conditioning Services can supply you with a cooling solution that will keep you cool during the long, hot Maryland summers.
Maryland ductless mini split air conditioning specialists – from repairs to installation, we'll keep you cool this summer.
You and your home deserve Ship Shape service from dedicated Maryland plumbers, drain cleaning and home heating and air conditioner repair techs,
Get It Done Today – 301-683-7080.