Hybrid Water Heater Installation, Replacement & Repair
Our New Electric Heat Pump Water Heater
Will Save Energy Costs For Hot Water In Your Howard And Montgomery County, Maryland Area Home.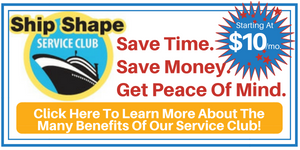 Advanced heat pump technology combined with traditional electric elements make the new GE® GeoSpring™ hybrid electric heat pump water heater deliver maximum energy efficiency for your Silver Springs, Olney, Rockville and Bethesda, Maryland area home.
The tank portion of this ENERGY STAR® qualified electric water heater includes two electric heating elements, a pressure relief valve, an internal porcelain-lined tank and an anode rod. But what truly sets this product apart is just above the tank.
How Do These New Hybrid Water Heater / Heat Pump Water Heaters Work?

A compressor and evaporator are integrated into the electric water heater unit and the evaporator draws in ambient heat from surrounding air using two variable speed fans. Condenser coils wrap the tank all the way to the bottom to transfer this heat into the tank and heat the water.
This innovative process creates the same amount of hot water as a traditional electric water heater, but can reduce water heating expenses up to 62% to save $320 per year (amount varies to individual situations). And that could have a dramatic impact on monthly utility bills for years to come!
FREE In-Home Water Heater Evaluation And Cost Savings Estimate For Your Family
If your home currently has an electric water heater, we want to show you how much money you can save by replacing your current electric water heater with a new hybrid water heater. Call us to schedule your FREE in-home water heater evaluation. We'll review the location of your water heater to ensure your space meets all equipment requirements. We'll prepare a cost savings analysis for how you can and will save money. And we'll present up-front, firm pricing for the whole project. The only thing you have to lose is excess energy costs. Call now to arrange your appointment.
---
Multiple hybrid water heater settings meet varying needs and can help save even more money for your Maryland home.
eHeat™ mode – Maximize your savings. In this mode, the water heater only operates the heat pump to heat the water. This is the most efficient mode, and allows for the greatest amount of savings.
Hybrid mode – Use less energy while still experiencing fast recovery times. While the unit uses the heat pump as its primary means to heat the water, the standard electric elements may activate if a faster water temperature recovery time is needed. When the system determines that demand has been met, it will automatically revert back to using the heat pump only. This is the default mode with which the electric water heater is shipped.
High Demand mode – This is a great feature if you have guests spending the weekend and need increased amounts of hot water. High Demand mode operates very similar to Hybrid mode, but lets the system know in advance that it will be experiencing a larger water demand than usual. The water heater will be faster to react to temperature recovery by cycling on the heating elements sooner and for a longer duration of time.
Standard mode – This mode shuts off the heat pump and only uses the electric elements to heat the water, just like a standard electric water heater. Standard mode allows for operation in extremely cold situations (less than 45°F) where heat pump functionality would not be ideal.
Vacation setting – With this setting, the system will drop the temperature set point to 50°F to save energy, while also preventing the water from freezing. Simply set how many days you will be away, with a minimum of 3 and a maximum of 90. The unit automatically heats the water to the previous set temperature the day before you are expected to return. Now you can experience a hot shower the moment you return home.
Call the hybrid hot water heater specialists to take advantage
of the benefits and savings for your home's hot water needs.
You and your home deserve Ship Shape service from dedicated Maryland plumbers, HVAC technicians and drain cleaning experts.
Get It Done Today – 301-683-7080.