Sump Pump Plumbing Services
Sump Pump And Sewage Ejector Pump Repair, Replacement And Installation For Howard And Montgomery County, MD Homes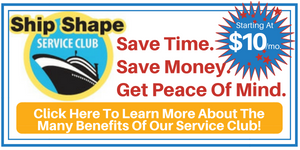 All repairs, installation and replacement of all makes and models of submersible sump and sewage ejector pumps for Silver Springs, Olney, Rockville and Bethesda, Maryland area homes.
Sump pumps protect your home from flooding by automatically ejecting ground water from beneath your home during rain storms. Some Maryland homes also need a sewage ejector pump to help their sewer system remove sewage. We're the experts. You can count on us for the best advice and service.
Repair, installation and replacement of
all sump and ejector pumps
Backup and battery operated sump pumps
Submersible sump pumps
Basement sump pumps
Sewage ejector pumps
Water powered backup sump pumps
Water Powered Backup Sump Pumps
Water powered backup sump pump systems are extremely reliable, very powerful, and "greener" than the alternatives. With no battery to wear out or maintain, no charger to plug in or monitor, these backup pumps are designed as an automatic, independent system from the primary sump pump. These pumps get mounted on the ceiling, which allows for a consistent removal of water per hour than other water powered backup sump pumps or even battery powered pumps.Prevent water damage before it happens with this highly reliable and green solution!
All sump and ejector pump manufacturers
Wayne
Little Giant
StormPro
SumpPro
Zoeller
Ajust-O-Matic
Hydromatic
Fotec
Simer
Ace-In-The-Hole
Basepump
FAST, same day Howard and Montgomery County area sump and ejector pump service, upfront pricing and clean, courteous technicians.

Sump and ejector pumps prevent water damage. Call and make an appointment that's convenient for you. We'll show up on time, listen to your needs, analyze your sump or ejector pump problem, make recommendations and prepare pricing by the job, not by the hour, so there are no surprises. We promise to take great care of your home. Our plumbers wear shoe covers, put down drop cloths, are trained to perform the work you need and will thoroughly clean up the work area. We follow up with a phone call to be sure you are satisfied. We stand by everything we do.
Get expert sump and ejector pump repair, replacement and installation to protect your home from damage in heavy rain storms.
You and your home deserve Ship Shape service from dedicated Maryland plumbers, HVAC technicians and drain cleaning experts.
Get It Done Today – 301-683-7080.