Whole House Humidifiers
A Whole House Humidifier Will Make Indoor Air More Comfortable And Healthy In Your Howard And Montgomery County, MD Area Home.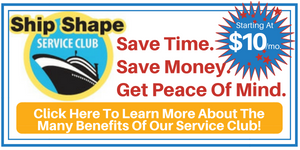 Whole house humidifiers maintain comfortable, cozy humidity levels throughout your Silver Springs, Olney, Rockville and Bethesda, Maryland area home.
What Do Whole House Humidifiers Do?
Dry skin, static electricity, sore throats, squeaking and dried out wood furniture, chipping paint – whole house humidifiers can relieve all these dry air problems. A whole house humidifier makes the heated air in your house feel warmer, easing your furnace utility costs. We offer efficientfurnace humidifers and whole house humidification systems that give you comfortable humidity levels throughout your home. Humidistats allow you to choose and control the humidity level that is most comfortable for you.
Complete Howard And Montgomery County, MD area services for home humidification
Install, replace and repair humidifiers
Furnace humidifiers
Whole house humidification systems
Home analysis to determine your needs
Indoor air quality testing
We repair all makes and manufacturers
We offer complete indoor air quality services for Howard and Montgomery County, MD area homes
Indoor air quality testing
Install and repair air purification systems
Maintain air purification systems
AC system tune-ups and cleaning
Whole home air purification systems
Duct work cleaning, repair and installation
Carbon monoxide detector systems
Radon detection and prevention
HEPA filters and air purification
FAST, same day whole house humidifier repair and troubleshooting, upfront pricing and clean, courteous technicians. We promise!

Air humidification makes winter indoor air more comfortable! Call and make an appointment that's convenient for you. We'll show up on time, listen to your needs, make recommendations and prepare pricing by the job, not by the hour, so there are no surprises. We promise to take great care of your home. Our technicians wear shoe covers, put down drop cloths, are trained to perform the whole house air humidification project you need and will thoroughly clean up the work area. We follow up with a phone call to be sure you are satisfied. We stand by everything we do.
Improve the comfort and health of indoor air this winter with a whole house humidifier. Call Shipley Indoor Air Quality Services today.
You and your home deserve Ship Shape service from dedicated Maryland plumbers, HVAC technicians and drain cleaning experts.
Get It Done Today – 301-683-7080.