Programmable Thermostats
Save On Heating Energy Costs For Your Howard And Montgomery County, MD Area Home With A Programmable Thermostat – We're Your Thermostat Repair And Installation Experts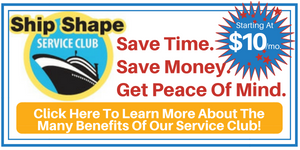 Control energy costs and your home heating system with energy smart and programmable home thermostats for your Silver Springs, Olney, Rockville and Bethesda, Maryland area home.
Digital energy smart thermostats automatically monitor and adjust your home's temperature by following your programmed instructions. Set your programmable thermostat to lower your home's temperature when you are at work, and to raise the temperature to a comfortable level just before you arrive home.
Digital programmable home thermostats can save utility costs. Seven day programmable thermostats let you program your heating temperatures for the entire week.
Home heating programmable thermostats, all makes and models for the Howard and Montgomery County, MD area homes
Installation of programmable and digital home thermostats & humidistats
New thermostat & humidistat wiring
Replace and rewire home thermostat systems
Gas and electric furnace thermostats
Heat pump thermostats
Boiler thermostats
Baseboard thermostats
Repair and replace heating and cooling systems
We repair, replace and install any existing thermostat – all controls from the top thermostat and humidistat manufacturers
Honeywell thermostats
White-Rodgers
Robert Shaw
Totaline
Lux
Hunter
All makes and models
FAST, same day Howard and Montgomery County, MD area heating thermostat installation, repair and troubleshooting, upfront pricing and clean, courteous technicians.

Call and make an appointment that's convenient for you. We'll show up on time, listen to yourheating and air thermostat needs, make recommendations and prepare pricing by the job, not by the hour, so there are no surprises. We promise to take great care of your home. Our heating and air technicians wear shoe covers, put down drop cloths, are trained to perform the work you need and will thoroughly clean up the work area. We follow up with a phone call to be sure you are satisfied. We stand by everything we do.

Control your heating costs with programmable thermostat repair or installation.
You and your home deserve Ship Shape service from dedicated Maryland plumbers, HVAC technicians and drain cleaning experts.
Get It Done Today – 301-683-7080.