EnviroSept Air Cleaners For Indoor Air Quality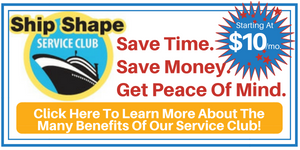 Improve The Quality Of Your Home's Air, And Your Family's Health, With An EnviroSept Air Cleaner
Did you know that indoor air has been found to be 70 times more polluted that the air that we breathe while outside?(source: epa.gov) This causes an increase in illness, more allergies, bad smells, and dust. Shipley Plumbing is proud to offer an affordable solution to indoor air quality problems for our Maryland customers – the EnviroSept Electronic Air Cleaner.
The EnviroSept cleaner has many benefits, including:
an affordable price point
produces cleaner air by removing up to 99% of all particles as small as 1 micron
reduces allergies. asthma & hay fever symptoms
removes pollens, dust and molds from your home's air
keeps your home cleaner longer
freshens the smell within your home
environmentally sound (produces no harmful ozone gas)
filters are easy – and affordable – to replace
comes with a 5 year limited warranty
tax deductible with doctor's prescription
This air quality purification system provides you and your family with the most efficient air cleaning while staying within your budget.
Shipley offers FAST, same day Howard and Montgomery County, Maryland home air quality purification services. We guarantee upfront pricing and clean, courteous technicians.

Call and make an appointment that's convenient for you. We'll show up on time, listen to your needs, see what it is involved in your home air quality project, make recommendations and prepare pricing by the job, not by the hour, so there are no surprises.
We promise to take great care of your home. Our licensed air purification technicians wear shoe covers, put down drop cloths, are trained to perform the work you need and will thoroughly clean up the work area. We follow up with a phone call to be sure you are satisfied. We stand by everything we do.
You and your home deserve Ship Shape service from dedicated Maryland plumbers, drain cleaning and home heating and air conditioner repair techs,
Get It Done Today – 301-683-7080.