Water Jetting Services
Our Plumbers Provide Expert High Pressure Water Jetting, Drain Cleaning And Sewer Cleaning Service For Howard And Montgomery County, MD Area Homes.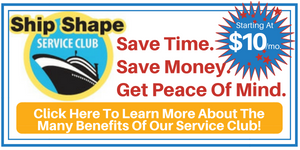 Shipley Plumbing's professional drain and sewer technicians use state-of-the-art, high pressure, water jetting technology to clear clogged drains and clean problem sewer lines in your Silver Springs, Olney, Rockville and Bethesda, Maryland area home.
What Are Water Jetting Services?
High pressure water jetting is a pipe and surface cleaning method using ordinary water under various amounts of pressure. Water jetting can remove grease, detergents, dirt, sand and mineral deposits from sewer, drain lines and surfaces.
Sewer jetting is the most thorough drain and sewer cleaning available
Clear clogged drains, sewers and sanitary lines
2″ to 6″ diameter lines cleaned
Up to 300′ of pipe cleaned from one access
High pressure cleaning for floors, drives, walkways and parking areas (concrete & asphalt)
The best sewer jetting equipment and expertise to clear up the toughest drain and sewer problems
Factory trained hydro-jetting operators
High pressure up to 3000 PSI for maximum power
Water volume capacity of up to 6 GPM
Cart mounted for maximum mobility
Video sewer inspections to verify job completeness
FAST, same day Howard and Montgomery County, MD area high pressure sewer cleaning service, upfront pricing and clean, courteous technicians.
High pressure sewer jetting clears and unclogs sewer problems. Call and make an appointment that's convenient for you. We'll show up on time, listen to your needs, analyze yoursewer cleaning problem, make recommendations and prepare pricing by the job, not by the hour, so there are no surprises. We promise to take great care of your home. Our sewer technicians wear shoe covers, put down drop cloths, are trained to perform the work you need and will thoroughly clean up the work area. We follow up with a phone call to be sure you are satisfied. We stand by everything we do.
High pressure sewer line cleaning produces the best results. Shipley Plumbing Services delivers the best drain and sewer technicians.
You and your home deserve Ship Shape service from dedicated Maryland plumbers, HVAC technicians and drain cleaning experts.
Get It Done Today – 301-683-7080.