Geothermal Heat Pumps
Geothermal Heat Pumps Save Money And Energy for Air Conditioning Your Howard And Montgomery County, MD Area Home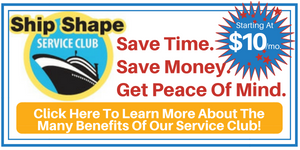 What is a Geothermal Heat Pump System?
Geothermal heat pumps have been in use since the late 1940s. Geothermal heat pumps (GHPs) use the constant temperature of the earth as the exchange medium instead of the outside air temperature. This allows the system to reach fairly high efficiencies (300%-600%) on the warmest of summer days, compared to 175%-250% for air-source heat pumps on warm days.
Benefits of geothermal heat pump systems
The most efficient air conditioning and heating for your home
Can be installed in new construction or as a heating and air system replacement in existing homes
Quieter, last longer, need little maintenance
Energy efficiency savings generates system price pay back in 5-10 years
Save 25%-50% on electricity compared with conventional heating or cooling systems
Improve humidity control by maintaining about 50% relative indoor humidity
How do geothermal heat pumps work?
Because geothermal heat pumps require less space than conventional HVAC systems, the equipment rooms can be greatly scaled down in size, freeing space for productive use. Geothermal heat pump systems also provide excellent "zone" space conditioning, allowing different parts of your home to be heated or cooled to different temperatures.
Shipley Heating and Air Conditioning Services is the Howard and Montgomery County, MD area geothermal experts. Get a FREE geothermal heat pump system consultation.
You and your home deserve Ship Shape service from dedicated Maryland plumbers, HVAC technicians and drain cleaning experts.
Get It Done Today – 301-683-7080.