Air Conditioning Heat Pump Repairs
Howard And Montgomery County, MD Area Heat Pump Repair, Troubleshooting And Tune-Up Services For Your Home Heat Pump Air Conditioner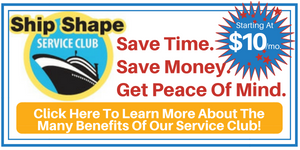 We provide expert services for all types of heat pumps:  air source heat pumps; water source heat pumps; and geothermal heat pumps. Our technicians are experts on all makes and models of heat pump air conditioners for Silver Springs, Olney, Rockville and Bethesda, Maryland area homes.
If you experience a problem with your heat pump air conditioner, count on Shipley heating and air technicians for honest advice, prompt repairs and courteous service. And to keep energy costs down and ensure long heat pump life, call to have a seasonal maintenance tune-up every year.
If your heat pump is ten years old or more, a new heat pump can cut your energy costs 20 to 40 percent. We'll do a thorough analysis of your home's size, air ducts, venting system and cooling requirements to make your new installation even more efficient.
Howard and Montgomery County, MD area home heat pump repair and maintenance services for all makes and models:
Annual tune-ups and maintenance
Air source heat pumps
Water source heat pumps
Geothermal heat pumps
Ductless air conditioning heat pump
Mini split air conditioning heat pumps
FAST, same day Howard and Montgomery County, MD heat pump repair and troubleshooting, upfront pricing and clean, courteous technicians.
Problems with your heat pump air conditioner can make the air in your home hot, sticky and uncomfortable! Call and make an appointment that's convenient for you. We'll show up on time, listen to your needs, make recommendations and prepare pricing by the job, not by the hour, so there are no surprises. We promise to deliver Ship Shape Service. Our heat pump service technicians wear shoe covers, put down drop cloths, are trained to perform the work you need and will thoroughly clean up the work area. We follow up with a phone call to be sure you are satisfied. We stand by everything we do.
Experts on heat pumps and keeping you comfortable during hot Howard and Montgomery County, MD summers. Call Shipley Heat Pump Services today.
You and your home deserve Ship Shape service from dedicated Maryland plumbers, HVAC technicians and drain cleaning experts.
Get It Done Today – 301-683-7080.